The NWPA Society of Plastics Engineers is a nonprofit professional organization founded to facilitate and encourage the growth, knowledge, and expertise among the membership by offering educational and professional development opportunities focused on the plastics industry.
Next Event: NWPA SPE GOLF OUTING on August 12, 2021 at The Peek'nPeak Resort in Clymer NY. Download the flyer and registration link at our Golf Outing page.
The June 10, 2021 Social at the Riverside Brewery was a great time to actually 'see' each other. In fact, we were so happy we bought everyone a beer! Maybe two.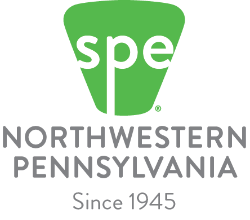 While you are here, let us know what you think of the new site! You can leave any comments/suggestions in the box below.